11 septiembre, 2020 4:46 pm
2 Comentarios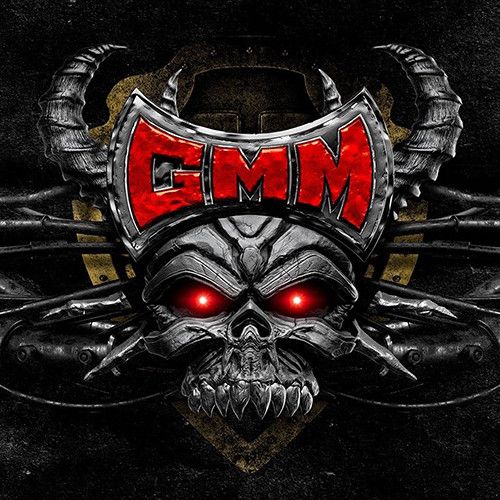 Desde luego que los responsables de Graspop Metal Meeting se han desquitado después de verse obligados a posponer la edición de este festival de referencia programada para el verano que se encuentra tocando a su fin. Afortunadamente, ya se han desvelado las fechas en las que (si se puede para entonces) se llevará a cabo la edición 2021 de este evento en su localidad habitual de Dessel (Bélgica) a la par que se han confirmado más de un centenar de nombres para su cartel. Entre ellas, sobresalen nombres de la categoría mundial de Aerosmith, Judas Priest, Volbeat, Korn, los reunidos Faith No More o Dropkick Murphys.
Serán los días 17, 18, 19 y 20 de junio del año que viene cuando está edición de cuatro días (XL en palabras de la organización), que supondrá la número 25 de Graspop Metal Meeting, será celebrada. Junto a esta esperanzadora noticia, se han dado a conocer también las primeras 102 bandas confirmadas, muchas de ellas las cuales habrían tocado este verano en el festival de haberse celebrado con normalidad.
Toma nota de esta numerosa lista, que exponemos en orden alfabético: Aerosmith, Alcest, Alestorm, Amenra, Amorphis, Baroness, Battle Beast, Beyond the Black, Black Star Riders, Black Veil Briders, Blues Pills, Boston Manor, Bury Tomorrow, Cementery Sun, Croosfaith, Crystal Lake, Death to All, Deep Purple, Deezs Nuts, Deftones, Devin Townsend, Diamante, Dimmu Borgir, Disillusion, Dog Eat Dog, Dool, Down, Dropkick Murphys, Dying Fetus, Enthroned, Faith No More, Fields Of The Nephilim, Fire From The Gods, Fleddy Melculy, Foreigner, Fu Manchu, Gaahls Wyrd, Gojira, Good Riddance, Heaven Shall Burn, High On Fire, In Extremo, Jinjer, John Garcia & The Band Of Gold, Joyous Wolf, Judas Priest, Kadavar, Killing Joke, Killswitch Engage, Kontrust, Korn, L7, Lagwagon, Levara, M.O.D., Majestica, Mastodon, Me And That Man, Mercyful Fate, Michael Schenker, Misthyrming, My Dying Bride, Naglfar, Northlane, Obituary, Of Mice & Men, Opeth, Our Survival Depends On Us, P.O.D., Paradise Lost, Phil Campbell And The Bastard Sons, Powerflo, Powerwolf, Rival Sons, Sacred Reich, Saxon, Sepultura, Skillet, Slapshot, Sloper, Soen, Stake, Steel Panhter, Stick To Your Guns, Suicide Slilence, Tempt, The Black Dahlia Murder, The Dead Daisies, The Great Old Ones, The Hu, The Offspring, The Vintage Caravan, Thunder, Tiamat, Tribulation, Twin Temple, Vltimas, Volbeat, Wage War, Wardruna, Waywards Sons y While She Sleeps.
Aquellos que ya hubieran adquirido tickets para Graspop Metal Meeting 2020 serán contactados por la plataforma Ticketmaster, mientras que quienes no y deseen acudir a Graspop Metal Meeting 2021 podrán hacerse con su abono a finales de este año.
PARA LEER MÁS: 

Últimas entradas de Redacción
(ver todo)