23 octubre, 2020 5:48 pm
1 Comentario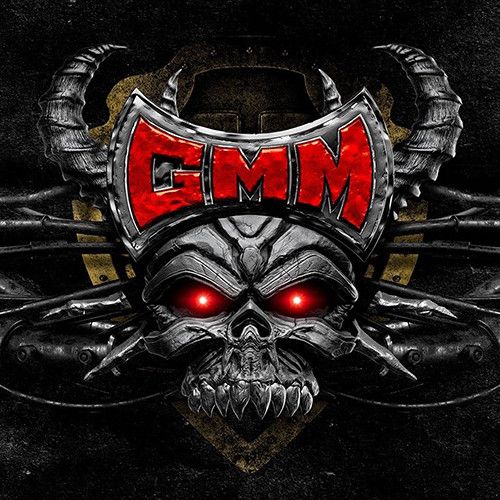 Apenas unas semanas después de que haya terminado uno de los veranos más atípicos de los últimos tiempos, en el que no hemos podido disfrutar de los tradicionales festivales de música de esta temporada, uno de los más representativos eventos de esta índole ha sumado a doce nuevas bandas a su cartel del año que viene a la par que ha dado a conocer la fechar a partir de la que podremos hacernos con nuestra entrada.
Hablamos de Graspop Metal Meeting 2021, que en su ansiada próxima edición contará además de con los 102 nombres previamente confirmados con los de Amaranthe, Suicidal Tendencies, Bullet For My Valentine, Perturbator, The Pretty Reckless, Ihsahn, Moster Magnet, A Day To Remember, Megadeth, Spiritbox y Bütcher.
Las entradas para esta imprescindible cita con el metal en directo que abarcará los días 17, 18, 19 y 20 de junio en Dessel (Bélgica) podrán ser adquiridas el próximo 26 de octubre a partir de las 10:00h (hora española) en la web de Graspop Metal Meeting.
Esta docena de grupos se incorporan de este modo a una lista de bandas que quedan repartidas de este modo en las cuatro jornadas de festival:
Jueves: Amaranthe, Baroness, Black Star Riders, Bullet For My Valentine, Creeper, Death To All, Deez Nuts, Dropkick Murphys, Fleddy Melculy, Gojira, In Extremo, John Garcia & The Band Of Gold, Mastodon, Mercyful Fate, Misthyrming, My Dying Bride, P.O.D., Phil Campbell And The Bastard Sons plays Motörhead, Slapshot, Stake, Suicidal Tendencies, Vltimas, Volbeat, Wardruna y While She Sleeps.
Viernes: Alestorm, Amenra, Battle Beast, Crystal Lake, Dool, Faith No More, Fields Of The Nephilim, Gaahls Wyrd, Heaven Shall Burn, High On Fire, Jinjer, Killing Joke, M.O.D., Northlane, Our Survival Depends On Us, Paradise Lost, Perturbator, Powerwolf, Rival Sons, Sacred Reich, Steel Panther, Stick To Your Guns, Tempt, The Black Dahlia Murder, The Hu, The Pretty Reckless, Twin Temple y Wage War.
Sábado: A Day To Remember, Alcest, Beyond The Black, Blues Pills, Boston Manor, Cemetery Sun, Devin Townsend, Disillusion, Down, Dying Fetus, Foreigner, Good Riddance, Ihsahn, Joyous Wolf, Judas Priest, Kontrust, Korn, Lagwagon, Levara, Majestica, Michael Schenker, Monster Magnet, Obituary, Of Mice & Men, Opeth, Powerflo, Saxon, Sloper, Soen y Tribulation.
Domingo: Aerosmith, Amorphis, Black Veil Brides, Bury Tomorrow, Bütcher, Crossfaith, Deep Purple, Deftones, Diamante, Dimmu Borgir, Dog Eat Dog, Enthroned, Fire From The Gods, Fu Manchu, Kadavar, Killswitch Engage, L7, Me And That Man, Megadeth, Naglfar, Sepultura, Skillet, Spiritbox, Suicide Silence, The Dead Daisies, The Great Old Ones, The Offspring, The Vintage Caravan, Thunder, Tiamat y Wayward Sons.

Últimas entradas de Redacción
(ver todo)