23 marzo, 2018 10:03 am
Deja tus comentarios
Hoy se ha puesto a la venta la reedición remasterizada de 'How the West Was Won' (Atlantic - Warner Music), supervisada por el mismísimo Jimmy Page y parte de la celebración del 50º aniversario de Led Zeppelin. 
Se trata de uno de los lanzamiento en directo más famosos del grupo, al que se dio forma con los conciertos de 1972 en el L.A. Forum y el Long Beach Arena. El 'How the West Was Won' original data del 27 de mayo de 2003, hace casi 15 años, y ahora volvemos a encontrarlo en las tiendas disponible en los formatos 3CD, BluRay, 4LP y Box DeLuxe.
Estas son todas las canciones incluidas. Puedes encontrar más información haciendo clic sobre estas líneas. Simplemente imprescindible: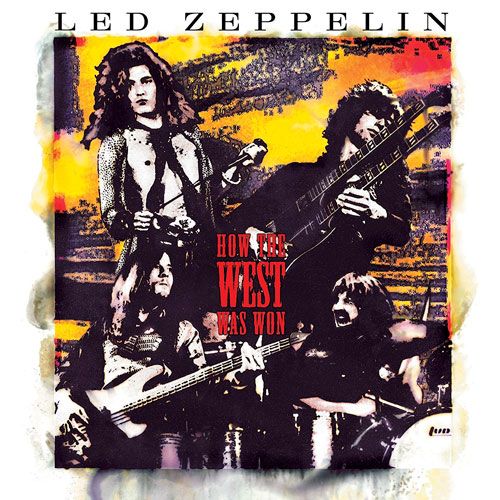 CD 1
L.A. Drone - 0:13
Immigrant Song - 3:41
Heartbreaker - 7:23
Black Dog - 5:40
Over the Hills and Far Away - 5:07
Since I've Been Loving You - 8:01
Stairway To Heaven - 9:37
Going to California - 5:37
That's the Way - 5:53
Bron-Yr-Aur Stomp - 4:43
CD 2 
Dazed and Confused - 25:23
What Is and What Should Never Be - 4:40
Dancing Days - 3:41
Moby Dick - 19:07
CD 3 
Whole Lotta Love - 20:53
Rock and Roll - 3:55
The Ocean - 4:20
Bring It On Home - 9:29
Por cierto... ¿cuál será esa "celebración" que nos espera a la que se refiere Robert Plant?

Últimas entradas de Redacción
(ver todo)